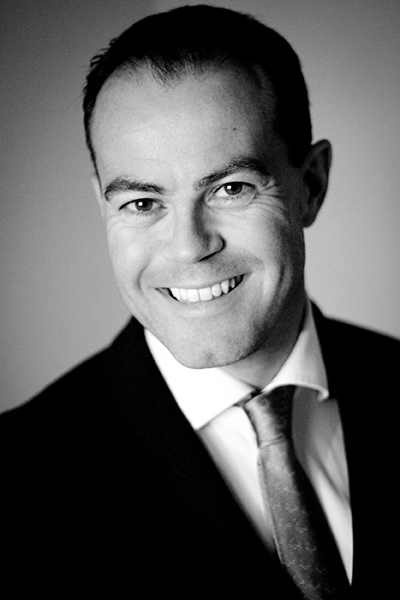 'Diversity is a reality, inclusion is a choice.'

Diversity is the word du jour in the TV industry but diversity isn't new. The leadership question for us all is whether we choose to include it or not.

Smaller Independent television producers may think diversity is an issue for large corporates with HR departments. This assumes that diversity is a cost when, in fact, included properly diversity is one of the best free resources available.
Diversity is a reality, inclusion is a choice. Without leadership inclusion doesn't happen. Why? Because we are tribal. We instinctively prefer to be with people like us, whether that's in terms of race, culture, background, political persuasion, TV programme or choice of beer. Leadership is required to make us aware of this unconscious segregation and hopefully turn it into conscious inclusion. If we don't consciously include, we will unconsciously exclude.
Consider the case of the London 2012 Olympics where diversity was paramount. Diversity in our workforce led to better customer service as we had a phenomenal skill set available to welcome the world. Diversity in our supply chain helped save £112 million of our projected £1.3 billion spend. This was largely achieved through decreasing barriers to entry, increasing transparency and competition, driving down costs, and sourcing new and innovative ideas that a closed shop arrangement would have locked out.
Including people by allowing them to bring their whole selves to work can increase their productivity.
We know that people perform better when they can be themselves. In a small company, like mine, people often get more job satisfaction from being able to be themselves and have more direct responsibility and client contact. This is a free way to retain people and motivate people to deliver excellent client service.
As a leader, including people with different perspectives can mitigate risk by challenging bad decisions, groupthink and bias. Think of your company as a toolbox, when faced with a problem to solve or a solution to build would you rather have a toolbox of hammers or a toolbox of different equipment that allowed you to get the job done quicker with more resources and options at your disposal?
It's time for a real discussion on inclusion and to swiftly follow up the talk with concrete actions.
Inclusion doesn't just happen. Leaders make it happen. A useful concept is self and role: We all have a self — who we love, our political and religious views, what kind of cake we like — which is sacrosanct. But we also have a role – MD, or CEO for example. You can flex your role without compromising your self. And the more you can do that, the more you will include others which will lead towards a more inclusive culture.
For some, diversity is still a 'nice to have' and not a vital part of a business. It's time for a real discussion on inclusion and to swiftly follow up the talk with concrete actions. There will never be enough time, there will never be enough resources. But diversity is free, in infinite supply and largely within our own control. It's time to step up, lead, and include it.
www.frostincluded.com // @frostincluded
Stephen Frost and Pact have teamed up to create a Leadership and Inclusion programme for the TV and Film industry. If you are interested in finding out more please email Anjani@pact.co.uk.