"It's my commitment for us to be a leading example among media groups, working collaboratively with others in the industry to make our teams more diverse and produce content that truly reflects the world we now live in."
James Burstall - CEO, Argonon
In September 2016, Argonon launched a series of diversity goals in their Argonon for Everyone strategy, with the aim of bringing the production group into line with the UK population by 2020. The group decided to report annually on their progress against their diversity goals, and to review and report on diversity objectives and processes to help enable them to deliver on their diversity commitment.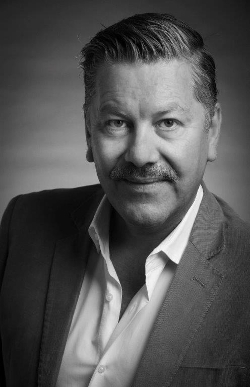 Currently, 16% of Argonon's staff are from a black, Asian or ethnic minority background and they are working to increase this to at least 20% over the next three years. Similarly, 4% of Argonon group's staff disclosed a disability and the company is keen to increase this to at least 6%.

54% of their workforce is female, above the 50% national average, although only 29% of the executive team is female, while 13% of staff are lesbian, bisexual, gay or transgender, above the 6% UK average.

Chief executive James Burstall said it is important to put clearly defined targets in place to have an impact on the TV industry: "It's my commitment for us to be a leading example among media groups, working collaboratively with others in the industry to make our teams more diverse and produce content that truly reflects the world we now live in."
Find out more about the Argonon for Everyone Diversity Strategy.